Best prices on Bed frames in Greenville SC everyday.
Greenville Mattress Company has the lowest price on bed frames in Greenville SC. Bed frames are more important for the life of your bed than you would think.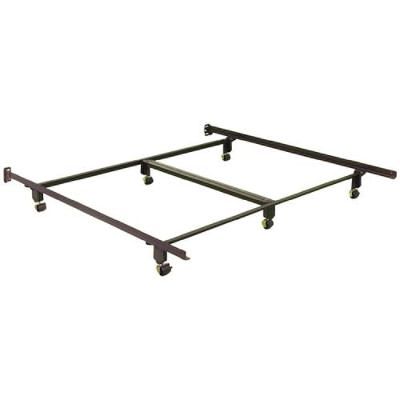 The adjustable size bed frame not only raises your bed to the perfect sleeping height, but also unlocks additional storage areas under the bed, which works out extremely handy if you're challenged for space, while allowing the unfettered flow of air around your mattress and foundation, helping to create a healthier home environment. All Sizes available in stock and ready to support and lift your new mattress set.
The adjustable metal frames are the most common because they are easily moved and they are the least expensive; consists of metal supports on caster wheels; once the mattress and box springs are on the frame, it is no longer visible. This is by far one of the best choices for bed frames.
Be sure to keep in mind the size of the mattress and needs of the room before buying a bed frame. Sometimes mobility is a factor, especially if you plan to alter your decorating. If you need any assistance, call us today for more information and options. Our expert staff has been in the mattress business for over 20 years and can answer any questions you may have on many topics. Greenville Mattress Company has a large assortment of bed frame sizes in stock at any time. Stop in today and be sure to ask about any special offers that may be available to our customers in the Upstate.
Greenville Mattress Company is Your #1 Mattress store for bed frames in Greenville SC